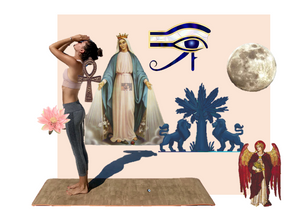 WE CAME TO HEAL.

How to start living your life instead of only being alive.
A pre-recorded course to level up. 
I show you how to take 100% responsibility for your life and start to manage and mastering your life instead of only reacting.
What if Life happens FOR you and not to you anymore?
What if your biggest depression and darkest times will become your biggest strength and turning point in your Life to start anew?
I will show you how to find not only your Life Purpose but your Soul Purpose.
And this will change and save your life - bringing you through the most challenging times of your life, overcoming your biggest fear and pain. 
Because there is a reason why you are here. 
Do not longer try to find your life purpose - live your SOUL Purpose!

Start living this life.
We came to heal. 
__________________________
You will get full access to the course and keep it forever.
So you can do it as often as you want.
100% Money back Guarantee, if you don't feel a shift.
 _________________________
This program is for you, if you:
are truly willing to level up
feel stuck and low in energy and  you're sick of it
feel the urgent need to change your life
are ready to take 100% responsibility for your own life
are not afraid of mastering your life instead of only reacting to it 
know that there is so much more out there waiting for you
want to learn how to unleash your power and awaken your inner strength
are open for energies and powerful self coaching tools to heal yourself
believe in healing
feel ready to live your soul purpose
want to focus on the good from now on and start anew